The Department of Veterans Affairs (VA) provides several benefits for servicemembers and veterans, including housing assistance. Veterans can join a rental assistance program directly through the VA or the Department of Housing and Urban Development.
The HUD-Veterans Affairs Supportive Housing (HUD-VASH) provides vouchers like the Section 8 or Housing Choice Voucher program. HUD-VASH is an emergency housing assistance program for veterans who experience chronic homelessness and may have issues physically, mentally, or with alcohol and other substances.
2
Getting Help With Housings Needs: Veterans and Families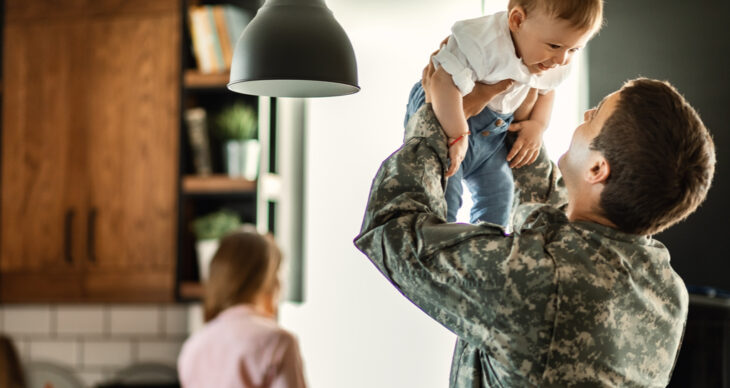 Applicants must meet the emergency rental assistance requirements to receive financial assistance, namely being a veteran. Other criteria can include their housing situation and VA healthcare eligibility.
Eight percent of the homeless population are veterans. Transitioning into civilian life is a challenge for former military personnel, especially with service-related conditions. Veterans are more likely to experience homelessness with physical, mental, or substance abuse issues.
For instance, disabled veterans may have difficulty finding jobs at a good living wage. Former servicemembers dealing with Post-Traumatic Stress Disorder (PTSD) could struggle with completing daily routines. The HUD-VASH program provides housing assistance so veterans can focus on their physical and mental health.
The McKinney-Vento Homeless Assistance Act sets the definition of homeless applicants must meet. Veterans may be homeless if they:
Do not have a permanent dwelling at night.
Sleep in a homeless shelter.
Sleep in a place not designed for residence.
Local Public Housing Agencies may have additional requirements. A caseworker designs an individualized support structure for each veteran. The goal is to help the veteran become self-sufficient by working on multiple aspects.
In addition to rental assistance, veterans have access to affordable health care, behavioral and mental health treatments, and other resources.
Veterans and their families can apply for housing assistance for purchasing a property. VA-backed loans have better rates and more favorable terms than conventional loans. Veterans can also refinance their existing mortgage with a VA-backed loan to reduce monthly payments.
Applicants must go to an approved lender to get a VA-backed loan. The VA does not issue funds directly but insures the lender if the borrower defaults. This insurance makes the loan less risky, and the lender can extend better terms or accept otherwise risky candidates.
Veterans can get a cash-out refinance loan if they need funds. Borrowers can transform the equity on their homes into cash in their pockets. Cash-out refinance loans can pay off educational loans, credit card debt, medical bills, and other expenses.
Homeownership assistance is available for veterans and non-military households. Low-income families and current Section 8 beneficiaries may transfer their rental assistance into mortgage assistance. Find out more about getting funds to buy a house.