Rent to own homes are contracts between a homeowner and tenant who wishes to buy the property. Property owners may agree to lease to own homes if they are nearing retirement or want to sell the house in the near future. First time home buyer rent to own programs can be a nearly effortless way to transition from renter to property owner. 
Rent to own programs can give you more time to improve your credit or secure a higher-paying job without losing the house you want. Additionally, a portion of your rent goes towards the purchase price, so you are chipping away at the cost each month.
5
Rent-to-Own Options Can Turn Your Rent Payment Into a Down Payment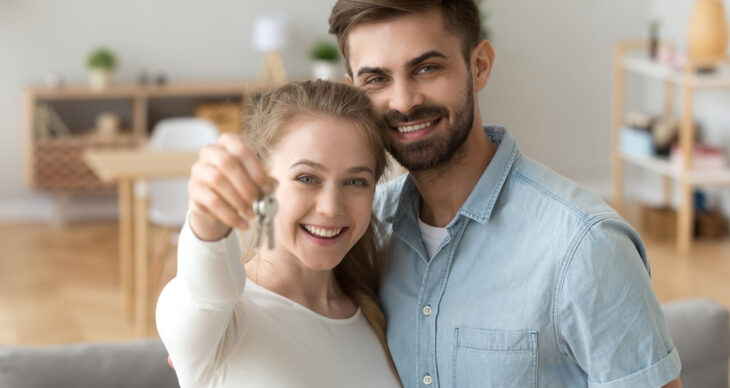 There are no rent to own mortgage lenders to manage the terms between you and the current property owner. However, you can often find some of the best rent to own home companies online and prequalify for your dream home.
The rent to own mortgage or contract usually outlines the following:
· The length of the lease, which is usually three years.
· The rental amount and how much goes towards the purchase price.
· Whether the purchase price is determined now or at the end of the lease.
· Who is responsible for home maintenance and fees, such as mowing the yard and paying property taxes.
You may not find a lengthy list of Zillow rent to own homes, as the app mostly works with rentals or sales. However, you can do an online search for "rent to own homes near me free listings" to find third-party companies that connect property owners with renters interested in buying.
For instance, Divvy is a company that buys homes. Then, you pay rent and home savings each month to the company. The home savings portion goes towards the home's purchase when you are ready to buy, or you can get the amount back if you do not.
With Divvy, around 10 to 25 percent of your monthly payment goes toward your future mortgage. You can buy the house anytime in the three-year lease period. You can also decide to leave the home anytime with notice.
Most rent to own homes listings work similarly; part of your monthly rent goes toward paying for the home. Rent to own programs for first time buyers are particularly advantageous since they do not have home equity to balance the rising housing market.
Rent to own programs may be a beneficial option if you:
· Need more time to improve your credit or save money.
· Want to take advantage of a buyers' market.
· Do not want to lose your dream home to another buyer.
· Want to gain equity in your future home.
Government Rent Subsidies Can Pay a Portion of Your Mortgage
The Housing Choice Voucher Home Ownership program lets you use Section 8 vouchers to buy a home. Your subsidies can pay your mortgage on the property you own instead of your landlord. You do not lose the money invested in your mortgage if you stop receiving Section 8 benefits.
The program is available in every state, but not in all towns or cities. Program eligibility is at the discretion of participating Public Housing Agencies (PHAs). You must adhere to the program's requirements, such as notifying the PHA of changes to your income or household.
By Mathew Sams –